3 Important Factors to Consider When Buying a Condo in Singapore
Updated: Dec 16, 2022
Buying a condo in Singapore is a big deal as it is an expensive product and probably one of your biggest financial commitments given that it is priced more expensively as compared to public housing in Singapore.
And when you buy a condo in Singapore, you are not able to buy and sell on the very next day due to the Seller Stamp Duty. Selling within your first year of purchase will cause you to have to pay a 12% tax on your selling price, 8% on the 2nd year and 4% on the 3rd year.
Therefore, you are literally buying into minimally a 3-year commitment and should think through wisely on where, what type and which condo to buy & not rashly decide on one.
3 years might seem short as compared to a 10 years plan, but nonetheless it is 3 years of instalments; so if you intend to take a sabbatical leave, or make a change in your industry or career, this could spell trouble especially if you do not have sufficient cash or CPF reserves on hand.
Today, we will be sharing on the key factors to consider first when buying a condo in Singapore to help you in making a more informed decision so that you know what you are getting yourself into. It's definitely not a good idea to have any buyer remorse for such a big ticket item.
Consideration #1: What Can You Afford to Buy?
Financial planning is the first and foremost factor to look at when it comes to any type of property purchases; and even more crucial when it comes to a condo or any other forms of private properties due to the high amount of capital outlay.
General rule of thumb is to first start with an official loan IPA (In-Principle-Approval) first to check on the loan amount that you are eligible for. This can be done with any banks in Singapore.
There might be some slight discrepancies in the IPA loan amount due to different calculations by different banks, but this indicative value is usually close and helps you to have a better idea.
But do take note that an IPA does not translate to the full picture of the purchase price you should be looking at.
Let's take this for an example:
One of the banks come back to you with an IPA stating that you are eligible for a $1,500,000 mortgage loan. Given that bank loans are now granted on 75% of the purchase price, you might naturally think that you should be looking at $2 million in terms of the purchase price if we work backwards.
But if we really break this $2 million purchase price down into numbers:
5% cash downpayment - $100,000
20% cash/CPF downpayment - $400,000
Buyer Stamp Duty - $64,600
This is the amount of cash or CPF you will need to have upfront for the downpayment and taxes, and this does not even include your monthly instalments yet or your rainy-day reserves.
More often than not, a better way would be to look at your cash and CPF OA on hand first, figure out the purchase price, then check if your salary or income is eligible for the loan amount that you are looking at. Always figure out your budget first before you move on further from here.
This will be a safer approach as compared to basing the purchase price on the loan amount that you are eligible to take on. We would also recommend taking into account 6 months of your income as a savings safety net left untouched in the event of unforeseeable circumstances.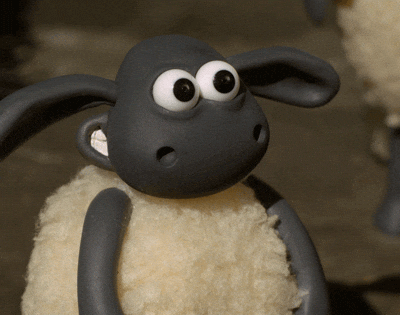 Secondly, it is to ask yourself which region in Singapore do you prefer and how many bedrooms do you intend to purchase? Outside Central Region (OCR), Rest of Central Region (RCR) or Core Central Region (CCR)? 1 bedroom, 2 bedroom, 3 bedroom, or 4 bedroom and above?
You can refer to this Singapore District Map: Defining the CCR, RCR and OCR by the 28 Districts and see which region or district you prefer to stay in. Bedroom wise it depends on how many people will you be staying with.
Thirdly, based on your preferred region, you will then need to do some research and find out the prices for the 2 different types of condo in Singapore and figure out which type of condo can you afford? Can you afford a new launch condo or a resale condo, or both?
For resale condo, all you need to do is to go to Property Guru and search by district, number of bedrooms, condominiums to see the resale condo units available within your budget.
For new launch condo, do not refer to the new launch condo prices on Property Guru. More often than not, the prices are inaccurate or are simply clickbaits.
For existing new launch condo units, floor plans and prices in the OCR region, you may click on this link to get the latest updates or to schedule a viewing through our team: OCR new launch condo
For existing new launch condo units, floor plans and prices in the RCR region, you may click on this link to get the latest updates or to schedule a viewing through our team: RCR new launch condo
For existing new launch condo units, floor plans and prices in the CCR region, you may click on this link to get the latest updates or to schedule a viewing through our team: CCR new launch condo
Lastly, do take note that resale condo may often come with a Cash Over Valuation (COV), which then affects you, your mortgage loan and may burst your budget much more than you can afford or expect.
The meaning of Cash Over Valuation is for example, a seller is selling his/her unit at $1.5 million and based on the bank's valuation the unit is valued at only maximum $1.2 million. If you do go ahead with the purchase price of $1.5 million, your 75% loan is only on $1.2 million instead of $1.5 million. Here's the breakdown for clarity:
Cash Over Valuation - $300,000 (cash only)
5% cash on valuation - $60,000
20% cash/cpf on valuation - $240,000
75% bank loan on valuation - $900,000
_________________________________________________________________
Total cash + cpf outlay = $600,000
**And do take note Buyer stamp duty (taxes) is calculated on purchase price, not valuation**
VERSUS
Here's buying a resale condo at bank's valuation itself. The seller is selling his/her unit at $1.5 million and the bank matches the valuation at $1.5million:
5% cash on valuation - $75,000
20% cash/cpf on valuation - $300,000
75% bank loan on valuation - $1,1250,000
_________________________________________________________________
Total cash + cpf outlay = $$375,000
Cash over valuation will most likely burst your budget by a whole lot more than you would expect so always check the property valuation either through a real estate agent or a mortgage banker.
For new launch condo, there is no COV involved as prices are predetermined by the developers themselves already.
Consideration #2: What Is the Intention Behind Your Purchase?
The most simple and basic way to make your purchase decision easier is simply by asking yourself or your spouse – why are you buying this condo for?
Do you see this as just a home and do not mind selling at a loss? Or do you wish to see some potential returns from it when you sell it on top of it being a home? Or do you wish to fully maximize the property's potential and earn the most in the shortest time possible?
This can simply be divided into 3 types of intentions to make things easier for you:
a. Pure Own Stay
b. Own Stay + Investment
c. Pure Investment
For those that answered a) pure own stay, take yourself through the following questions to see if your answer will change:
"Are you okay with a condo that matches all your criteria but the price trends for the last 10 years have stagnated already?"
"Are you okay dealing with a loss after you have sold the house, especially when you have poured all your life savings $200k to $500k worth of monies into buying the house?"
If you have answered a resounding yes to the above questions, then chances are you are really just looking to purchase for your own stay & do not really see the property as an investment vehicle. But if you have answered a no to any of the above questions, then it might be a good idea to relook into the purpose of your purchase, which then takes me to point b – own stay + investment.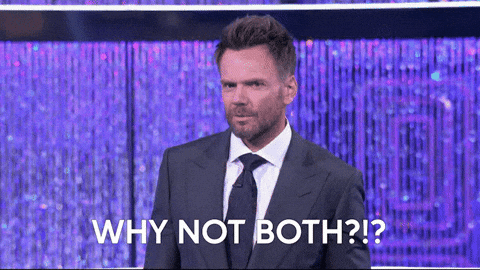 Our personal take is that we do not see properties as merely just an abode but they can also double up and serve the purpose of a potential investment asset class. Why else would you be seeing people upgrading to better homes, buying more than 1 property and upgrading to a landed property eventually simply because they made all the right purchase decisions from the very start?
And the fact that buying a condo in Singapore is expensive and requires a huge capital outlay, so why pour all your hard-earned savings in knowing that you have a very high chance of making a loss from the sale especially when you have past price trends and data to infer from?
A good property we believe, besides fulfilling all or majority of your home stay requirements and family needs, but also allows you to sit on a natural capital gain without having you to work for it day in day out would actually be an ideal property. You are already working so hard every day to save up and provide for yourself and your family, wouldn't you then have to work even harder to recoup your losses if the property ends up making a loss?
Albeit no one can predict the future entirely and all investments come with its own set of risks, but at least properties are more predictable in comparison to stocks and shares due to past price trends, spotting indicators of growth, and historical case studies to infer from for non-savvy investors.
If you are buying for own stay + investment purposes, some factors to also help you to consider better will also be your location preferences, distance to work, distance to parents/in-laws, distance to children's schools etc.
Coming to our next point c. pure investment, very simply it is all about making the most money in the shortest time possible or having a recurring income, either through capital appreciation or simply rental yield. Marrying both these purposes in one property will be a tough find so it might be better to look at either one.
And if you are looking to buy a property with a pure investment intention, do be prepared that you might not be staying there anytime soon.
And if you are looking at high capital gains, then it would only make sense to look for condos with high growth potential.
If you are looking at monthly rental income, then the word 'rentability' is the most important factor to consider before buying any condo. Rentability simply means the ease of renting out the property which is mainly affected by the location, condition and maintenance of your condo unit; which also determines the type of tenants that you will attract and the rental yields that you can obtain.
Do think through properly about the reasons why you are buying a condo so that you have a clearer thought process before deciding which type of condo and which condo development to opt for.


Consideration #3: How Long Do You Intend to Hold This Property For?


Many times, in life, things change and do not quite go as we have planned. You might be a single at 30 years old now, but what if you find someone at the age of 35 and you decide to settle down and have kids, and you need a larger space now?
As a married couple, do you have plans to upgrade to a bigger unit in 3 years' time? Or do you plan to have kids soon and might need a bigger place soon?
Or do you have plans for your parents to move in together with you when they get older and therefore you might need to upgrade to a 3 bedroom instead of a 2 bedroom now?
These are just some of the possibilities and plans that everyone might encounter in life and there is no harm in discussing with your family members what your plans are as it might directly or indirectly impact them.
When you are in your 50s to 60s, chances are you might be looking to buy a condo to stay for good till old age.
But when you are in your 20s to 40s, high chance you would change a few properties along the way due to changing needs, wants or goals along the years.
There are also buyers that might buy a 2br for example for a short time period for a 3 to 5 years timeframe, and then sell and profit from the property when it is at its highest potential, before moving on to a 3br or a 4br next.
Everyone has different wants, need and goals to achieve. It just depends on what you are looking at to achieve or attain, and then match yourself with the right properties that will be in line with your short or long term individual or family goals.
The length of your holding will help to determine the type of condo that will be better for you to look at, which to buy and who to sell to in future which in other words we call it the exit strategy to determine if there will be any future demand for your condo and specific unit type.
If you do not have a specified timeframe, then one other way to determine when to sell would be when the property's price trends have reached stagnation.
Or when you have managed to spot the next opportunity that you can reinvest your capital in, from the proceeds of your current property.
More About Us:
Here at The Open House SG, we aim to take the stress away from you and support you through the entire journey of buying or selling a property in SG.
We help home buyers & investors find their dream home & make better-informed investment decisions.
We also help property owners market and sell their properties at the most optimal price & in the shortest time possible through digital marketing, home styling and creating buyer experiences.
​
Contact us directly if you need any assistance with your property buying & selling needs, we also help our buyers with understanding mortgage loans, types of interest rates, refinancing, and equity term loan matters.
Related Reads:
Ultimate Checklist Guide for Under 35 Singles Buying Condo in Singapore
How to Own 2 Properties in Singapore for Couples Without Paying ABSD