Ultimate Checklist Guide for Under 35 Singles Buying Condo in Singapore
Updated: Dec 16, 2022
For under 35 singles buying condo in Singapore, this appears to be the likely scenarios that you are currently facing, prompting you to google and search on this topic, to begin with:
Your friends around you that have proposed using a BTO have BTO-ed already, and those that are married with kids or soon-to-have kids are making you feel left out with topics like confinement nannies to introduce, pampers, and milk powder promotions on Lazada, etc.
And you are still stuck at home with your parents, wondering when you will get to experience some freedom and independence on your own.
But fret not, my fellow under 35 single millennials, you can still live a happy and fulfilling life with some goal setting, achieving your dreams of owning your own space, and living life beautifully on your own terms.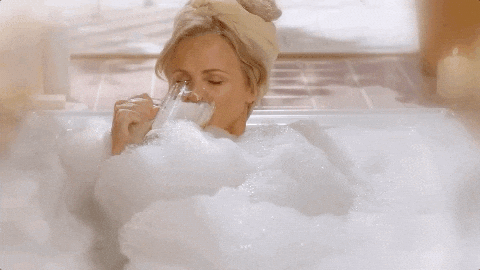 And if you still haven't already known, you need to be above 35 years old to qualify for an HDB flat. So, for those who are ready to 'harden' your wings, move out and be independent, the only property you can buy would be a condo in Singapore.
But of course, before you go all gaga about this idea, let's tick off the following checklist to see if you're ready to fly:


Checklist No. 1: Understand bank home loan structure and have enough for the condo downpayment
You can only take a bank home loan if you're buying a condo in Singapore. The maximum loan amount anyone can be granted is only up to 75% maximum of the purchase price of the condo.
You can take lesser than 75% loan if you have more cash/CPF to spare but you might want to reconsider this depending on whether your CPF or cash is earning more interest for you vs the current bank home loan interest rates that you will be paying.
In this current market now where interest rates are ranging from 0.9% to 1.25%, it might actually be more ideal leaving your CPF OA where it is and taking up the maximum 75% bank home loan instead.
This is the most standard bank home loan structure breakdown:
5% - mandatory cash downpayment
20% - cash/CPF downpayment
75% - bank home loan
For example; you want to buy an $800K purchase price condo in Singapore, this is how much downpayment you will have to prepare:
5% - $40,000 mandatory cash downpayment
20% - $160,000 cash/CPF downpayment
75% - $600,000 bank home loan
Tip - The CPF component can only be paid for from your CPF Ordinary Account (OA). You cannot use any amount from your Special Account or Medisave to pay for any parts of the property.


Checklist No. 2: Make sure that you are eligible for a bank home loan for a condo purchase
If you're employed, the banks will request for your latest 3 months' computerized payslips. If your payslips are not computerized but are instead in the form of a written payment voucher, this might affect your home loan approval as well.
If you have just changed to a new job (less than 3 months), the banks will request for your employment contract, staff pass, or staff email to prove that your new workplace is legit since there's not much proof of CPF contributions from your new employer.
If you're on scholarship income or internship allowance, chances are most banks will not really recognize them. Do search around for those that will recognize them as proof of income.
If you're self-employed, you need to be self-employed for minimally 2 years and above to be qualified for a bank home loan. The banks will ask for your latest 2 years' income tax (Notice of Assessment).
If you are not working in Singapore and receiving overseas income, make sure you check with the banks if they can recognize the country that your income is from. If the country is eligible, then you will need to provide your latest 6 months' computerized payslips and your bank statements showing exact salary crediting every month to qualify for a bank home loan.
Checklist No. 3: Understand what is TDSR - Total Debt Servicing Ratio
TDSR is in short for Total Debt Servicing Ratio. This is the formula that banks use to calculate the amount of home loan that you are eligible for buying a condo in Singapore.
The meaning of TDSR is as follows: all your current monthly installments + your future home loan installment cannot exceed 55% of your monthly income.
So, for example, your current monthly salary is $6000 then all your monthly installments added up cannot exceed $3300. Besides your future home loan installment, the other monthly installments that the bank will take into account are personal loans and car loans signed with banks, and the monthly usage of credit cards.
If you want to qualify for a higher home loan amount for your condo purchase but not exceeding 75% of the condo purchase price, make sure you pay off your credit cards in full every month and on time, and stay away from personal loans and car loans from banks.
If you are self-employed, the banks will only recognize 70% of your latest annual income stated in your latest year's Notice of Assessment before dividing it by 12 to calculate your recognizable monthly income.
Checklist No. 4: Do an official bank home loan IPA first before buying any condo (very important)
IPA is in short for In-Principle-Approval. This means that you submit your personal documents including the above-mentioned proof of income, and a bank application form to one of the banks to confirm the home loan amount you're eligible for.
It is important to get this done so that you know what is a good range to look at in terms of the purchase price of the condo.
You can either engage your property agent or a mortgage specialist to help you with it or call the banks to enquire. It is highly recommended to get this official bank home loan IPA application done rather than just estimating off-hand as the banks will also take other factors into consideration apart from just your income.
Why risk getting your deposit or booking fee forfeited? It is a considerable sum of money when buying condo in Singapore.
If you want a faster response and getting your IPA results for your bank home loan asap, I would highly recommend going through your property agent or a mortgage specialist as banks receive a high number of online and call-in inquiries on a day-to-day basis and you will be in the queue with many others.
The shortest turnaround for these agents to come back to you by can as fast as 1 to 2 working days. Else, the usual turnaround time you can expect would be at least 7 to 14 working days.


Checklist No. 5: Prepare more money because you need to pay for other condo fees and taxes


Apart from the 5% mandatory cash downpayment, the other main costs are:
A) Buyer Stamp Duties (BSD) which are taxes payable to the government for buying a property in Singapore. For a condo with an $800k purchase price, the Buyer Stamp Duties are $18,600 which are payable in cash first and can be reimbursed from your CPF OA account if you're buying a resale condo. If you're buying a new launch condo, you can pay your BSD via CPF.
B) Legal fees of approximately $2500 to $3200 payable to the law firm to engage them for your bank home loan conveyancing for buying condo in Singapore
You can also expect other smaller amount fees such as bank valuation fees, yearly fire insurance premiums, property taxes, condo maintenance fees, and sinking funds to condo MCST, season parking fees, etc.
And do remember to allocate some cash for your renovation and furniture too as they can come up to a pretty hefty sum unknowingly.
Looking at the amount of money you need, it's really no easy feat for under 35 singles buying condo in Singapore. But if you have a goal, keep working towards it even if it means taking baby steps.
Slowly but surely, one step at a time. You just got to believe in it first.
More About Us:
Here at The Open House SG, we aim to take the stress away from you and support you through the entire journey of buying or selling a property in SG.
We help home buyers & investors find their dream home & make better-informed investment decisions.
We also help property owners market and sell their properties at the most optimal price & in the shortest time possible through digital marketing, home styling and creating buyer experiences.
​
Contact us directly if you need any assistance with your property buying & selling needs, we also help our buyers with understanding mortgage loans, types of interest rates, refinancing, and equity term loan matters.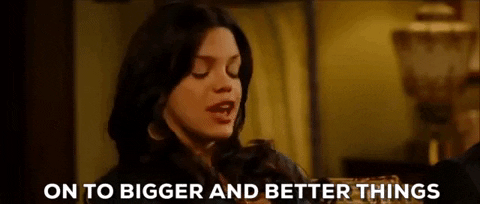 People also ask

:
Can 2 singles buy condo?
Yes, definitely. It works the same way as 1 single buying a condo, just that there are now 2 owners, 2 income sources and both owners can use their CPF to pay for the condo down payment and monthly installments.
Should singles buy hdb or condo?
It really depends. Few questions to ask yourself would be can I afford a condo; do I want to wait till 35 to buy HDB, are you buying the property for own stay or for investment, how long do you plan to hold on to your first property for, and when are you planning to move on to the next property and buy another one next.
Relevant Readings:
How Much Do You Need to Save and Earn Monthly for Singles Buying A Condo in Singapore?
7 Types of Housing in Singapore for First Time Home Buyers, and Their Pros and Cons
Top 33 Real Estate Property Developers in Singapore for New Condo Launch in 2020/2021
Bank Home Loan Singapore: Check your Home Loan Eligibility Using This 10 Bank Loan Criteria